Ayurveda, being a life science, emphasizes a great deal upon prevention from diseases and protection of health. One such powerful method to improve immunity in children is 'Swarnaprashana'. It is known by other names like, Swarna amruta prashana, Swarna prashana, Swarna prashan, Swarn prashan, Swarna bindu prashana or Suvarna prashan.
In today's world of pollution, adulterated and chemically treated food and drinks, stressful lifestyle, electronic distractions, erratic climate changes, it is very important for parents to focus on improving immunity in children to help them to grow up into strong, healthy and intelligent individuals. Swarnaprashana is one such method, mentioned in the classics, which imparts health and intelligence naturally.
WHAT IS SWARNAPRASHANA?
Swarnaprashana translates to 'intake of Swarna/Gold bhasma'. It is one of the 'Shodasha Samskaras' (the 16 rites of passage of a human being from conception to cremation, signifying milestones in an individual's journey of life). It is a natural, time tested method to improve overall health of children practiced for more than 1000s of years.
WHY IS IT IMPORTANT TO GIVE SWARNAPRASHANA FOR MY CHILD?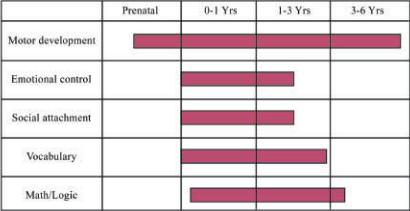 While emphasizing the importance of Early Childhood Development (ECD), UNICEF reinforces that "Early childhood is not only the time when the brain develops rapidly, but a critical window of opportunity for establishing children's immunity and therefore, the foundation of good health and optimal productivity in the future". So, investing in improving immunity and developing intelligence in the early years is imperative for the well being of the child. There is ample evidence that a child's intelligence is not fully given at birth, but continues to evolve and change at least through the early elementary school years. Early childhood development is the key to a full and productive life for a child.
Research has shown that half of the person's intelligence potential is developed by age four and early childhood interventions can have a lasting effect on intellectual capacity, personality and social behavior. As with all other organs and systems in the body, a newborn is not born with a fully developed immune system at birth. Rather, their immunity - a protective function consisting of cells, proteins, and organs - grows and strengthens with time, striving with each new day to keep them safe from the multitude of pathogens that they encounter in their environments.
A child's immune system will start to develop on its own at about 2-3 months of age. At this point the antibodies that mother has conferred start to decline. A baby's immune system begins to grow and develop when it comes into contact with bacteria, viruses and fungi and can wage an attack against them. By 1 year of age a baby will have developed its immune system significantly, although not entirely. Some experts suggest an immune system is not fully developed until a child is approximately 12-14 years of age, when they finally reach adult levels of antibody formation.
A growing number of childhood diseases such as allergic disorders such as allergic rhinitis, atopic dermatitis, asthma and others have been linked to environmental exposures during prenatal and early postnatal development. Because the immune response plays a critical role in each of these diseases, it is important to consider measures to support the children's developing immune system in the early years of their development.
Swarnaprashana is a great gift to parents, in their effort towards improving their childrens' intelligence and immunity.
WHAT ARE THE BENEFITS OF SWARNAPRASHANA MENTIONED IN THE CLASSICS?
सुवर्णप्राशनं हि एतत् मेधाग्नि बल वर्धनम् । आयुष्यं मंगलं पुण्यं वृष्यं ग्रहापहम् ॥
मासात् परम मेधावी व्याधिभिर्न च दृश्यते । षड्भि मासै: श्रुतधर सुवर्ण प्राशनात् भवेत् ॥
(काश्यप संहिता, सूत्रस्थानम् 18/4-5)
suvarṇaprāśanaṃ hi etat medhāgni bala vardhanam | āyuṣyaṃ maṃgalaṃ puṇyaṃ vṛṣyaṃ grahāpaham ||
māsāt parama medhāvī vyādhibhirna ca dṛśyate | ṣaḍbhi māsai: śrutadhara suvarṇa prāśanāt bhavet ||
(kāśyapa saṃhitā, sūtrasthānam 18/4-5)
The benefits of administering small quantities of Swarna bhasma are
Medha Vardhana – improvement in intelligence
Agni Vardhana – improvement in digestion
Bala Vardhana – improvement in strength and immunity
Ayushya Vardhana – Improvement in life expectancy
Mangala, Punya – Auspicious
Vrushya – Aphrodisiac
Grahapaha – protects from bad effects from planets
By administering Swarna for a month's time after birth, child becomes super-intelligent
By administering for up to six months, person becomes Shruta Dhara – can remember whatever the child hears
WHAT IS THE AGE RECOMMENDED FOR SWARNAPRASHANA?
The classics recommend Swarnaprashana from the time of birth to 16 years (0-16 years). As seen in the verse above, it is beneficial to give it every day for at least 6 months, from the time of birth.
IS THERE ANY SPECIFIC WAY MENTIONED IN AYURVEDA FOR SWARNAPRASHANA?
Though the classics enumerate the benefits of intake of Swarna Bhasma (Swarnaprashana), the form of administering it has not been specified. To impart the benefit of Swarnaprashana, Ayurvedic professionals started giving the Swarna bhasma, mixed with Brahmi Ghritha (Ghee medicated with ghee) and honey in the form of drops. Today it is popularly known as an Ayurvedic immunization program promoted by many Ayurvedic professionals.
WHY SWARNAPRASHANA HAS TO BE GIVEN ON PUSHYA NAKSHATRA DAY?
No where in the classics, there is a specific mention of Swarnaprashana to be given on Pushya Nakshatra day. But, Pushya Nakshatra is given a lot of significance in Ayurvedic classics for various important purposes like collection of herbs and preparation of medicines. So, Pushya nakshatra day (which arrives approximately once in 28days) is considered a good day to administer Swarnaprashana.
HOW ARE THE SWARNAPRASHANA DROPS MADE BY THE AYURVEDIC DOCTORS/COMPANIES?
Ayurvedic doctors/companies are mixing the Swarna bhasma with Brahmi Ghritha (as it a good brain tonic) and honey and administering it as drops from a dropper. Though it makes sense to add a brain tonic, it poses some practical problems
The gold bhasma particles tend to be heavy and settle at the bottom.
The contents of the dropper have to be shaken thoroughly every time to ensure proper dosage. Even then, there is no exact way to measure how much gold bhasma is being given to each child.
The Brahmi ghritha tends to solidify in winter and has to be melted before giving the drops, which again makes it very difficult to measure the dosage of Gold Bhasma.
The medicated ghee preparations mostly have an expiry period of not more than 6 months , whereas the gold bhasma has no expiry period.
Anything mixed with honey has to be thoroughly mixed and consumed immediately. Otherwise, due to the density of honey, the gold bhasma particles tend to settle at the bottom. Once settled, it is difficult to mix it evenly.
Since Swarnaprashana is effective only when given regularly, it becomes important for the parents to take their children to the clinics on the Pushya Nakshatra day. This may sometimes prove difficult, due to school timings and busy schedule of parents and may end in discontinuation/irregularity of Swarnaprashana.
WHAT IS THE BEST WAY TO GIVE SWARNAPRASHANA TO CHILDREN?
The best way to make Swarnaprashana is in dry/powder form, therefore ensuring exact dosage of the Gold bhasma and other herbs. The powder can then be mixed with honey, just before administering to the child. We, at Shreshtha, have been making Swarnaprashana in powder form, from 1997. Thousands of parents, in India and overseas have found it beneficial for their children and also convenient because they can carry it with them easily.
WHAT DOES SHRESHTHA SWARNAPRASHANA CONTAIN?
Shreshtha Swarnaprashana contains Swarna Bhasma (Gold Bhasma), Brahmi (Bacopa monnieri), Vacha (Acorus calamus), Trikatu (Pippali, Pepper & Ginger), Aragwadha (Cassia fistula), Shankhapushpi(Convolvulus pluricaulis), Yastimadhu (Glycyrrhiza glabra), Tulasi (Ocimum sanctum), Guduchi (Tinospora cordifolia) and Amalaki (Emblica officinalis).
It is important to remember that Swarna bhasma is processed in various ways to ensure efficacy and safety. Shreshtha Swarnaprashana uses 'Rasamaartiha Swarna bhasma' which is the best processed Gold bhasma and known for its efficacy (has more than 94% of Gold) and unmatched safety. The Gold bhasma and other herbs are measured precisely and processed to form Shreshtha Swarnaprashana powder which is easily absorb able and highly potent.
HOW TO GIVE SHRESHTHA SWARNAPRASHANA TO CHILDREN?
Shreshtha Swarnaprashana is available in 4 kinds of kits for different age groups according to the dosage specified in the classics.
0-1 year
1-5 years
5-10 years
10-16 years
Each kit contains
1. 15 doses of Swarnaprashana powder: Packed in single dosage form.
2. The dates of Pushya Nakshatra for 2 years
3. Product insert with all the details
All you have to do is to open a single pack from the kit, on the date of Pushya Nakshatra day, mix with half a tsp of honey and get the child to lick it. One pack is a single time dose for a child.
WHAT IS THE BEST TIME TO ADMINISTER SWARNAPRASHANA TO CHILDREN?
It is ideal to administer early in the morning on empty stomach. But, since the ingredients are processed to make it highly absorbable and bio available, it can be given in the later part of the day too.
WHAT IS THE EXPIRY DATE FOR SHRESHTHA SWARNAPRSHANA?
To ensure quality, Shreshtha Swarnaprashana is made in small batches. This helps us to avoid efficacy and safety issues, which is common when made in large batches and stored for a long time. Each kit has an expiry period of 24 months.
WHAT ARE THE BENEFITS OF SHRESHTHA SWARNAPRASHANA?
Shreshtha Swarnaprashana is formulated by renowned Ayurvedic Physician, Dr.Santosh according to the guidelines in the Ayurvedic classics. Each batch is personally supervised by the doctor and packed by his team.
Shreshtha Swarnaprashana
Improves immunity and prevents recurrent cold, cough and fever
Improves intelligence, memory, and oratory skills
Enhances focus, attention span, and retention and recall capacity of the mind
Improves complexion and imparts healthy glow
Improves digestion, sense of hearing and vision
Seen to be useful in children with temper tantrums, hyperactivity and agitation.
DOES SWARNAPRASHANA HAVE ANY SIDE EFFECTS?
No side effects have been reported.
THERE ARE SOME SAFETY ISSUES RAISED ABOUT THE USE OF METALS IN AYURVEDIC MEDICINE. IS IT SAFE TO GIVE GOLD BHASMA TO MY CHILD?
First, let us understand what a bhasma is :
A Bhasma means an ash obtained through incineration (a process where in the thermal treatment reduces the material in to ash); the starter material undergoes an elaborate process of purification and this process is followed by the reaction phase, which involves incorporation of some other minerals and/or herbal extract to ensure further safety. So, intake of Gold Bhasma is not the same as intake of Gold as metal. The National Center for Biotechnology information has conducted detailed studies on Gold Bhasma and has vouched for the safety of Gold Bhasma. It further compares the actions of the bhasma to that of nano particles and are highly compatible to the blood in systemic circulation. The results of this study reinforce the application of Swarna bhasma as a therapeutic agent in clinical medicine from the safety point of view.
The parents can come to Shreshtha Ayurvedic Center , with the children on the Pushya Nakshatra day and take the Swarnaprashana.
OR
To Order : Email:shreshthaherbals@gmail.com
Call:+91 9845158507
---